Vier Friese bedrijven (Omrin, Paques, Wetsus, Ecostyle) en BioBrug van Rijksuniversiteit Groningen besloten een accelerator-programma voor startups in de biobased sector te beginnen: BeStart. Circa twee jaar geleden raakten zij geïnspireerd tijdens een driedaags bezoek aan Boston, dat bekend staat om het bruisende ondernemersklimaat.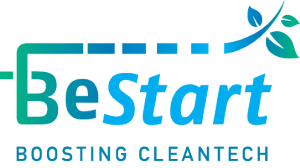 Samen met Anna van Nunen ben ik naar de US afgereisd om dit innovatieve ecosysteem in kaart te brengen. De hoofdvraag luidt als volgt:
"What and how could elements of the Boston model be translated to the Northern Netherlands in order to strengthen the current network that stimulates entrepreneurship and promotes innovation in cleantech and the bio-based economy sector?"
Parallel aan ons onderzoek waren de bedrijven in Friesland bezig om de juiste randvoorwaarden te scheppen. Het doel is om begin 2016 het eerste programma te draaien. Door middel van wekelijkse Skype-sessies, een blog en video's gaven wij tussentijds input.